Russia's Prime Minister Vladimir Putin Smears the Famous Writer Boris Akunin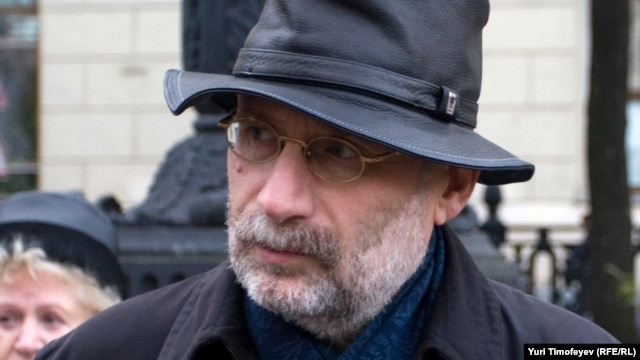 Boris Akunin is one of Russia's most beloved writers. Here is Akunin's page at Amazon. Akunin is an expert on Japan who also writes detective novels set in pre-revolutionary Imperial Russia.

The novels that feature his fictional 19th Century detective

Erast Petrovich Fandorin are extremely popular in Russia.
Check out
Akunin's official English-language website
and his
Russian-language blog.
Detective novels are extremely popular in Russia, but they are usually lowbrow, vulgar pulp fiction. Akunin has taken the detective genre and transformed it into something that blends the modern Russian detective fiction with Dostoyevsky's famous detective story
Crime and Punishment
. The New York Times (7-13-03) reviewed Akunin's novel The Winter Queen. The reviewer Andrew Bromfield translated the novel into English.
The New York Times (11-3-12)
reports that Akunin has been targeted by investigators for possibly violating Russia's vague terrorism laws because he allegedly included "extremist statements" in his novel
All the World's a Stage
. Sometimes, in Russia, novels provide commentary on the current political situation. Even the play Hamlet was seen as controversial in the Soviet era. The audience read a lot into Hamlet's observation that "something stinks in Denmark."
Re
c
ently, Putin smeared Akunin by suggesting that the writer had made common cause with Putin's opposition due to his Georgian ethic heritage. Akunin described Putin's characterization of his motives as a smear and observed that Putin had learned how to smear people during his KGB training.
Radio Free Europe/Radio Liberty (1-19-12) reports:
Akunin, whose real name is Grigory Chkhartishvili, joined a group of cultural luminaries to form a
League of Voters
to assure a more transparent presidential election on March 4.
"As far as I know, he's an ethnic Georgian," Putin said about Akunin. "I understand that he could not have accepted Russia's actions during [the] armed conflict between Georgia and Russia," Putin said.
In an interview with RFE/RL's Russian Service today, Akunin fired back:
I'm not taking this seriously. That is how he was trained in his special [KGB] school. It is his normal method of smearing an opponent. I don't feel smeared. OK, I'm Georgian, so what? There are people of many ethnicities in our country. Actually, he was hinting that since I'm an ethnic Georgian, it means I'm an enemy of Russia. That is what he meant....

I have a feeling that whatever action Putin takes now, it only works to his detriment. The system has degraded so much that it keeps digging its own grave. I swear to God, I have a strong feeling that Vladimir Putin's time in history is coming to an end.
See the full text of the Radio Free Europe/Radio Liberty (1-19-12 article.